A.D. STEVENSON COMMUNICATIONS
INTERNET MARKETING SOLUTIONS
FOR YOUR SMALL BUSINESS
Mobile Ready Websites, Content Writing, Search Engine Optimization, Social Marketing, Internet Advertising
(902) 305-3100
EFFICIENT. EFFECTIVE. ESSENTIAL.
Being online is an ESSENTIAL part of the marketing strategy for anyone doing business today.  As a communications company specializing in digital marketing, my focus is on marketing your business online… EFFICIENTLY and EFFECTIVELY!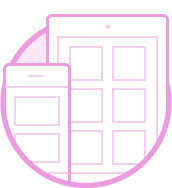 Web Presence
Having a website today is more than just a good business practice, it has become an integral part of business.  It is the primary means people use to discover who offers the services they need, and provides the foundation for their decision of which businesses they will want to use.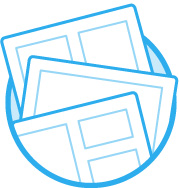 Responsive Design
Our websites feature a responsive design; meaning it will adapt to any sized screen without losing any of the readability or misplacing any of the content. This is a key element in Google's new guidelines for search engine optimization for websites and makes your site easy to see and use on any device.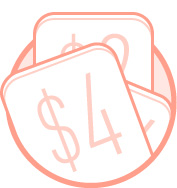 Managed Internet Marketing
Ensuring you are gaining the greatest value from your online presence is an on-going process. Search engines like Google regularly change the way they rank the pages in the search results.  We stay on top of these changes and optimize your site & content each month.
Only 13% of small businesses in Canada having an adequate digital presence for their business
– Business Development Bank of Canada
"Advances in technology, changing demographics and the global recession have helped shape new consumer behaviours. Small and medium-sized enterprises (SMEs) must adapt to the new reality to benefit from the opportunities that await" – BDC Report – 5 Must Watch Trends
Google and now Bing updated their search algorithms in favour websites that work well on mobile devices. Mobile friendliness is"one of many" factors used by the search engine to rank results, but one that has a significant impact.
Aaron D. Stevenson
Owner | Manager | Digital Marketing Specialist
With more than a decade of IT Management experience, I have seen a lot of change in the internet technology we use, the way it is employed in business, and its impact on our everyday lives. Combining this with the experiences of operating a few small businesses of my own, and time in the non-profit sector, I know the importance of a solid internet marketing strategy and can relate to the challenges most small businesses face when it comes to building an effective marketing presence for their business.
Through A.D. STEVENSON COMMUNICATIONS, I bring a combination of skills and experiences together to offer my clients a truly unique array of services that benefit their businesses. With this combination of technical know-how, small business marketing experience, along with a love for the english language and a passion for creating aesthetically pleasing visual spaces; I help small and medium sized businesses take advantage of the online world to market their businesses efficiently and effectively.
I quite enjoy bringing all of this together to develop internet marketing solutions that are compelling, visually appealing, and produce results for each client.
Recently our organization needed  to have our website switched to a new hosting site and some changes made.  Aaron was willing to work with us to make these changes happen.  He was very attentive to our needs, as well as, the details of his work. 
Outstanding with communication, he took on a number of tasks at one time and completed these efficiently and always kept us informed.  A relationship that will grow as our organization grows. 
Highly recommend his services to anyone requiring personal or business related work done.
INTERNET MARKETING SOLUTIONS BY:
A.D. STEVENSON COMMUNICATIONS
EFFICIENT. EFFECTIVE. ESSENTIAL.